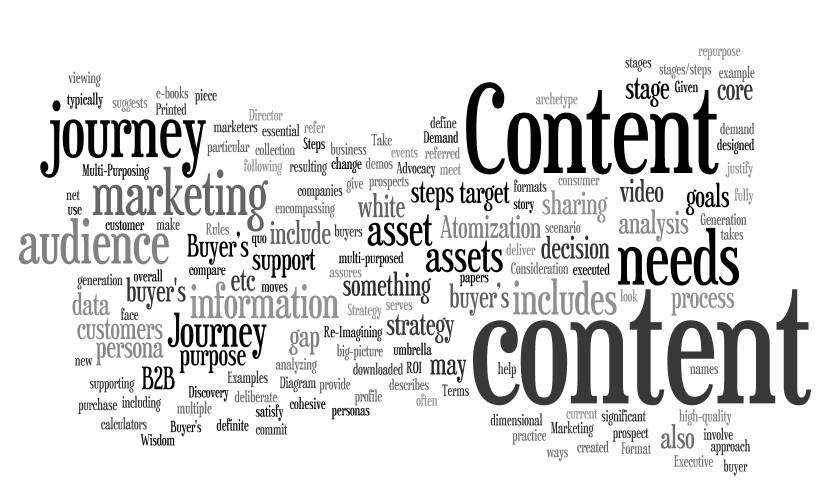 B2B content marketing Friday!
B2B content marketing Fridays are always a good day to share valuable and actionable tools and processes from other well-known marketers and writers. So, here is a dose to nudge you into making these part of your B2B content marketing tactics for 2016.
Your choice, of course.
Email is the richest social media on this planet. You can do so much with it to reward others, attract leads and prospects for you and your sales team and to strengthen the connective fibers in your relationships with customer and influencers. Take a minute to reward you and them.
Give readers a reason to open your email
Otherwise your email is trash. Literally. Don't forget to tell your audience: What's In It For Me (aka WIIFM)?
Don't limit your email communications to sales push. When some of your content isn't focused on making a sale, you'll lay the foundation to develop relationships with your community by making them feel that they know you.
Show your personal side
I learned this lesson from failing forward. Now I make it a point to be sure my emails are personal narratives. Why? It's like talking to a good friend. And it works!
Attention remains your audience's scarcest resource. You have to earn the ability to appear in your subscriber's inbox with every email.
Remember there's LOTS of competition to get into the email inbox. Don't forget, it's not just your competitors! It's every other person or business that wants your audience's attention. 
You must earn your audience's trust. This means don't just add people to your list without their permission.
Move your readers to take action
This doesn't mean buying. It can be sharing on social media or via email. It often means asking them to take an "easy action" such as looking at your web site or one of your blog posts or subscribing to your B2B content. Remember it takes multiple impressions before people purchase.
Be a visual, persuasive storyteller.
It's challenging to catch your audience's attention in social media, blogs and emails. There are too many distractions—ranging from noisy notifications, bombarded sidebar ads and a bunch of opened tabs. You need your messages to be as punchy and powerful as they can be. Talk to us.
#b2bcontentmarketing