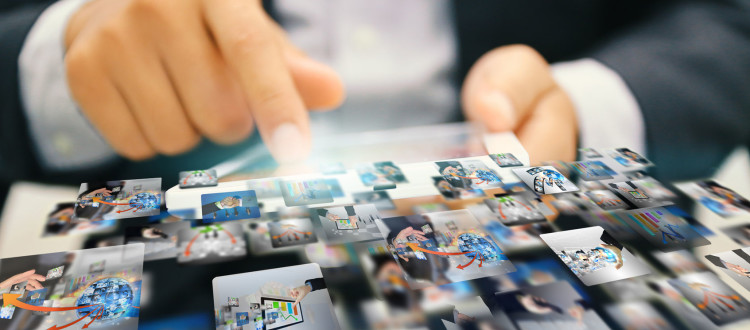 Transformation eases the CMO's content marketing pains.
A recent article on CIO.com that addressed 10 things that cause chief marketing officers to lose sleep reinforced the increased clout that lines of business have on enterprise IT spending, especially marketing and sales.
An IDC study found that, by 2020, 33 percent of CMOs will outsource some part of their digital marketing activities. That will create growth opportunities for marketing-as-a-service (MaaS) providers to come to the rescue
IDC says opportunities include IT and data management services, as well as creative and execution services delivered via MaaS, which enables CMOs to outsource much of the technological complexity and pay for it out of their advertising budgets and get better integrated marketing services on top of it.
A key to always staying connected with the customer lies in how businesses connect with them visually, and that underscores the importance of "human-centered" design at the increasing number of web entry points.
Now digital is happening to CMOs, but they don't always have the skills needed to deal with it.
Now, let's get to a tipping point. In that same CIO.com blog post, the author clearly stated:
"CMOs need marketers who know how to use today's marketing technologies; think strategically about marketing; analyze the data generated by marketing platforms and make smart decisions; and know how to tell good stories across all channels. CMOs need to seek out "renaissance marketers". Unfortunately, these people are difficult to find."
But we are findable! Just get out of your comfort zone and ask.
What does that look like? How does it work? Why does it work?
Your most valuable benefit in outsourcing some elements of your content marketing is confidently allocating human and financial capital in a trust-based relationship where there is a shared set of values, transparency and accountability.
If and when the engagement ends, there is a residual map to success.
There are additional benefits for the company as well. A fractional chief marketing officer/content marketing agency executive is not on the payroll. You don't have the 23% overhead that includes benefits and retirement contributions including healthcare and paid leave. So the company gets the benefit of top gun talent focused on their priorities and objectives who is well-paid but does not become part of the infrastructure. That also means no unemployment insurance premiums.
Put those ingredients together and you have a compelling case for creating a bridge that get you to where you need to be from where you are with minimal risk of falling into the chasm.
Transforming your content marketing and employing talent in combination with technology, big data and all of your digital channels is a measurably effective strategy for moving to the top as a category leader while your sales team delivers an exceptional customer experience.
If you want more of what you have, keep doing what you have been doing. When you choose to find and connect with a dynamic marketing thought partner and content strategy leader, you really do change the game.
Some related reading;
http://blogs.gartner.com/annamaria-virzi/2016/02/19/the-pain-and-gain-of-uniting-multichannel-marketing-and-advertising/