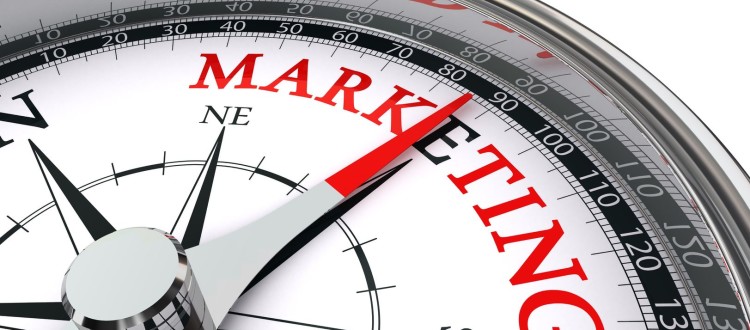 No. 2. – It's Wednesday morning @ 10:42. Where are you?
Email marketing, search rankings and time.
Email marketing can be complex or simple. Most marketers now embrace more advanced email techniques and tactics that make up marketing automation. Equipped with a marketing automation platform, you can segment audiences in a variety of ways and measure many variables relative to your content and email marketing.
Never mind all that for now. Your email marketing is likely your most important play for staying top-of mind with prospects, delivering content, and earning trust.
So again, forgo the long list of email marketing metrics you might embrace as you mature and focus first on the growth of your prospect list.
Whether you're publishing articles, videos, podcasts, graphics or some combination, in the interest of growing your business, you want to see the number of people who get your newsletters and different types of email announcements get steadily bigger.
Content marketers certainly want to drive traffic, leads and sales by way of search, which means search rankings is key. The patterns of search engine users (a.k.a. everybody) clearly demonstrate all glory goes to the businesses that achieve page one rankings.
To be atop page one for a search relevant to your business is gold. And sure, some silver and bronze is awarded to the pages listed on the bottom half of the coveted page one. No medals are handed out to the rest of the field that appears on pages 2 to 2,000,000. Such is the cold reality of search. So, find out what phrases your prospects use to find you. Then integrate them into your content.
You can subscribe to tools such as Moz, SEMRush and Ahrefs to continually monitor your rankings, however your best bet for tracking your rankings on the cheap is Google Analytics.
HubSpot claims more than half of website visitors spend less than 15 seconds on a website. You're unlikely to achieve your objectives if this problem plagues you.
That said, "time" measurements can be slippery, but still significant. Certainly, having the ability to measure them at all gives you a step up on traditional media where you'd have no idea regarding the level of engagement or consumption.
Of course, you want your visitors to spend at least as much time on your site as it takes to consume the content on a single page. But they seldom do.
Examine how individual pages perform. Use Google analytics for your site and look at the Behavior > Site Content > All Pages report and switch to the comparison view. Select "Avg Time on Page" from the drop down to see time on page data.
Again, we're not looking for complex formulas. We're looking for simple benchmarks. Itty-bitty time on page, as a percentage or whole, is counter to what you want. Is your time on page going up? This indicates you're creating more engaging content.
We can get you and keep you on the your B2B content marketing effectiveness and sustainability best practices path. We deliver a measurable ROI. You get the benefits!
Email us – info@sladegroup.com or call us – 512 799 4676. You'll be glad you did.