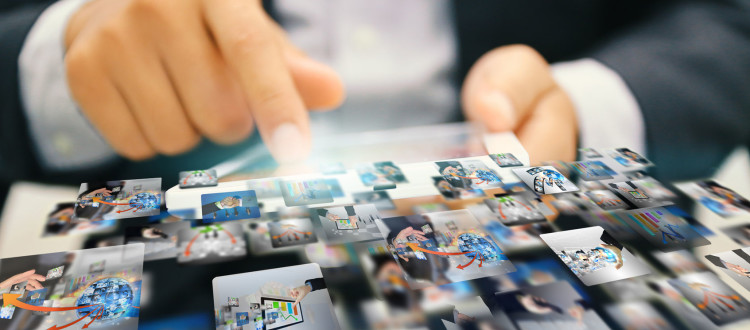 It's social times 2 today. Get good and get new customers.
It's time for a double header. Not the MLB or college baseball games, but the social channels you need to integrate into your B2B content marketing tactics to attract and convert prospects.
There are a couple of channels, including Instagram and Pinterest, that are not "have to"!
I'm pulling some of the vital behaviors that can be game-changes if you choose to change yours. Take a look below and at the links to see what makes sense to you and your marketing plan.
One of the most daunting things about social media advertising is the fact that you are dropping cold hard cash on your campaigns. There are also a huge amount of channels and ad formats you can use — don't get stuck in the details. Before launching your ad campaigns, align your marketing objectives with your advertising strategy.
If your goal is to drive traffic and leads, top of the funnel content such as blog posts, free tools, or meatier content gated behind a lead generation form should be used. This type of promotion is more light touch and cheaper.
If your objective is to convert leads further down the funnel to marketing qualified leads for your sales team or customers, middle and bottom of the funnel content like free trials or purchase offers should be promoted via re-targeting. This type of promotion is higher commitment than reading a blog post, so it will be more expensive.
The landscape of paid social advertising is constantly changing; new technologies, channels and formats are released weekly.
There is no one size fits all answer to the channels you should leverage. Ultimately, testing different channels is the best way to determine what works to meet your objectives.
There are many social networks you can advertise on, but here are four of the most common:
Facebook
With over 1.4 billion users and over 900 million visits a day — Facebook has the largest audience available, which makes it a fit for businesses large and small. But volume is not everything in social ads. The real advantage of Facebook lies in the amount of granular data available to target users.
Demographic Targeting:
You can target based on education, employment, household, and lifestyle details. Categories include location, gender, age, language, education, ethnic affinity, generation, household composition, life events, politics, relationship status, parental status, and work. Zero in on whoever your audience may be: friends of couples who recently got engaged, new fathers, postgraduate students, women who work in engineering — the possibilities are endless.
Twitter
Finding people to follow. It's a big deal.Or was . . . .
This May, Twitter took the hint and re-imagined the experience of finding people to follow. They released the Connect tab, a new feature that allows you to scan your contacts for people to follow and provides custom recommendations based on your location, activity, existing follower profile, and major interest accounts.
Here are the 2 links to the full articles and then more good stuff below that. Enjoy & Prosper!
http://blog.hubspot.com/marketing/basics-effective-social-media-advertising#sm.0001ggkuapd0ycvh10jbsdxgboj4j
http://blog.hubspot.com/marketing/new-twitter-features#sm.0001ggkuapd0ycvh10jbsdxgboj4j
The key question you need to ask is; what am I doing to become a remarkable visual story teller? And how do I get my stories into the channels my prospects and buyers surf?
We have accrued the benefits and successes in growth marketing working across an array of industries and company cultures. We add that new, unified narrative perspective.
Subscribe to our upcoming posts on the details of B2B content marketing and media working together. We can keep you on the B2B content marketing effectiveness and sustainability best practices path. We give you a measurable ROI. We get to the heart of the matter – your growth!
Email us – info@sladegroup.com or call us – 512 799 4676. You'll be glad you did.
https://plus.google.com/u/0/+JoeSladeFCMO/about
#b2bcoontentmarketing